Brand Identity & Image • Packaging • Brand Guide • Marketing Material
Brand Strategy Development • Social Media Content
TAAT is brand of hemp based CBD infused cigarettes. Unlike other brands of hemp cigarettes, TAAT uses a proprietary refining process to eliminate the taste and smell of hemp and introduce the flavor profiles of traditional tobacco cigarettes. TAAT eliminates the use of tobacco, reducing harmful chemicals including addictive nicotine, while providing CBD.
This project went beyond simply redesigning/updating packaging into a reevaluation of the target user and the methods that were currently used to build brand awareness.
Through research and analyzing data the we determined that a 'refocus' was necessary to adjust the way the end user was reached, identified with, and educated. Resulting in an updated identity and messaging tactics being recommended and approved.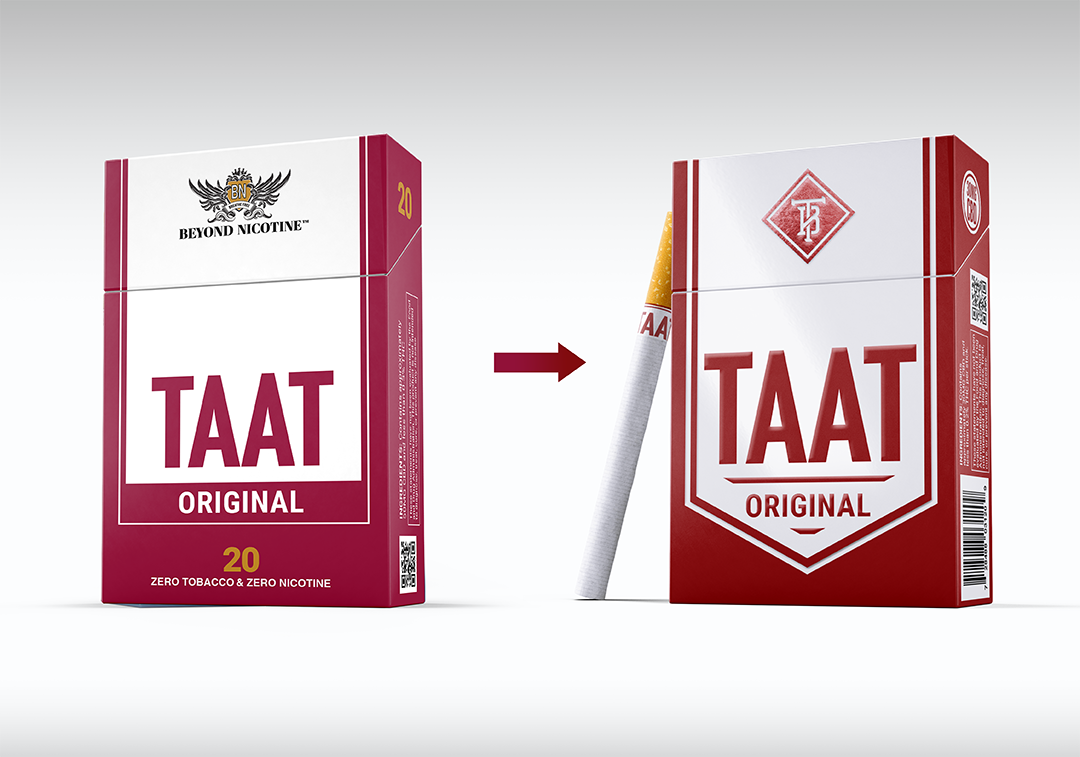 The company felt that the existing designs had a very bland/generic feel and lamented that the winged shield had been sourced from stock assets.
The goal with redesigning the packaging was to create a bolder, stronger personality while keeping the front face simple and retaining the brand recognition of the previous design.
This new design added premium features such as, debossing the white banner areas, leaving the front text and monogram raised, as well as a pantone matched foil applied over the monogram.
The overall presentation of the product has been elevated out of the "generic" category to a premium level.
The monogram was designed to replace the stock sourced 'wing & shield', with a desire to add symbology for the "Beyond Tobacco" nature of the product.
The badge/monogram combination was created to provide added information where necessary.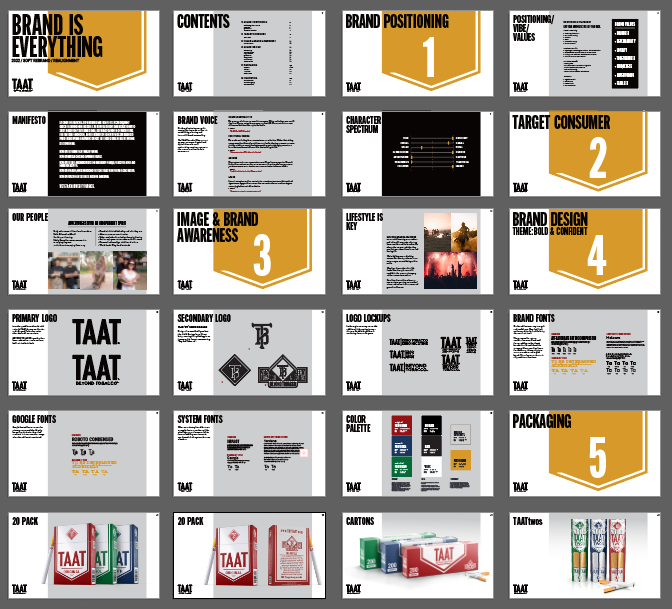 Here you can see a portion of the final brand guide that covers, brand personality & voice, target user, fonts, colors, and packaging.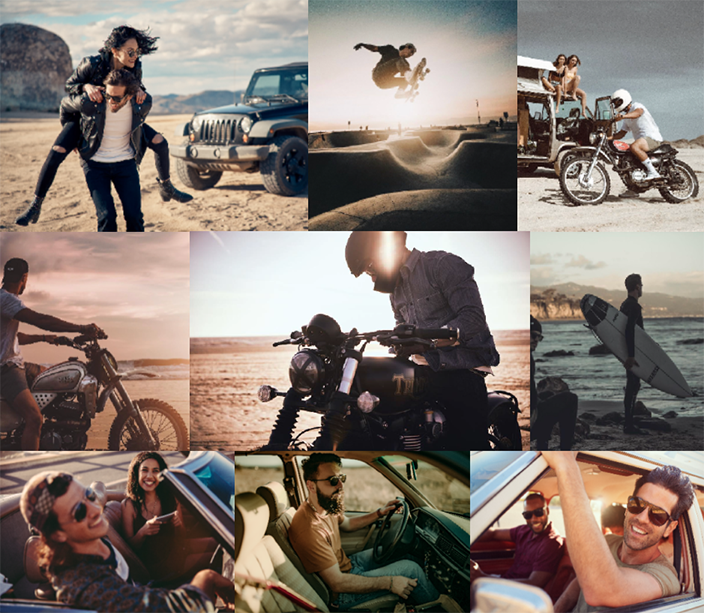 This is some of the content that I created to help convey the updated lifestyle of the target audience.
These images were created with Photoshop using stock photos to be used as filler/stopgaps between produced photo/video content.